VISION OF QUALITY SYSTEMS &
DEPARTMENT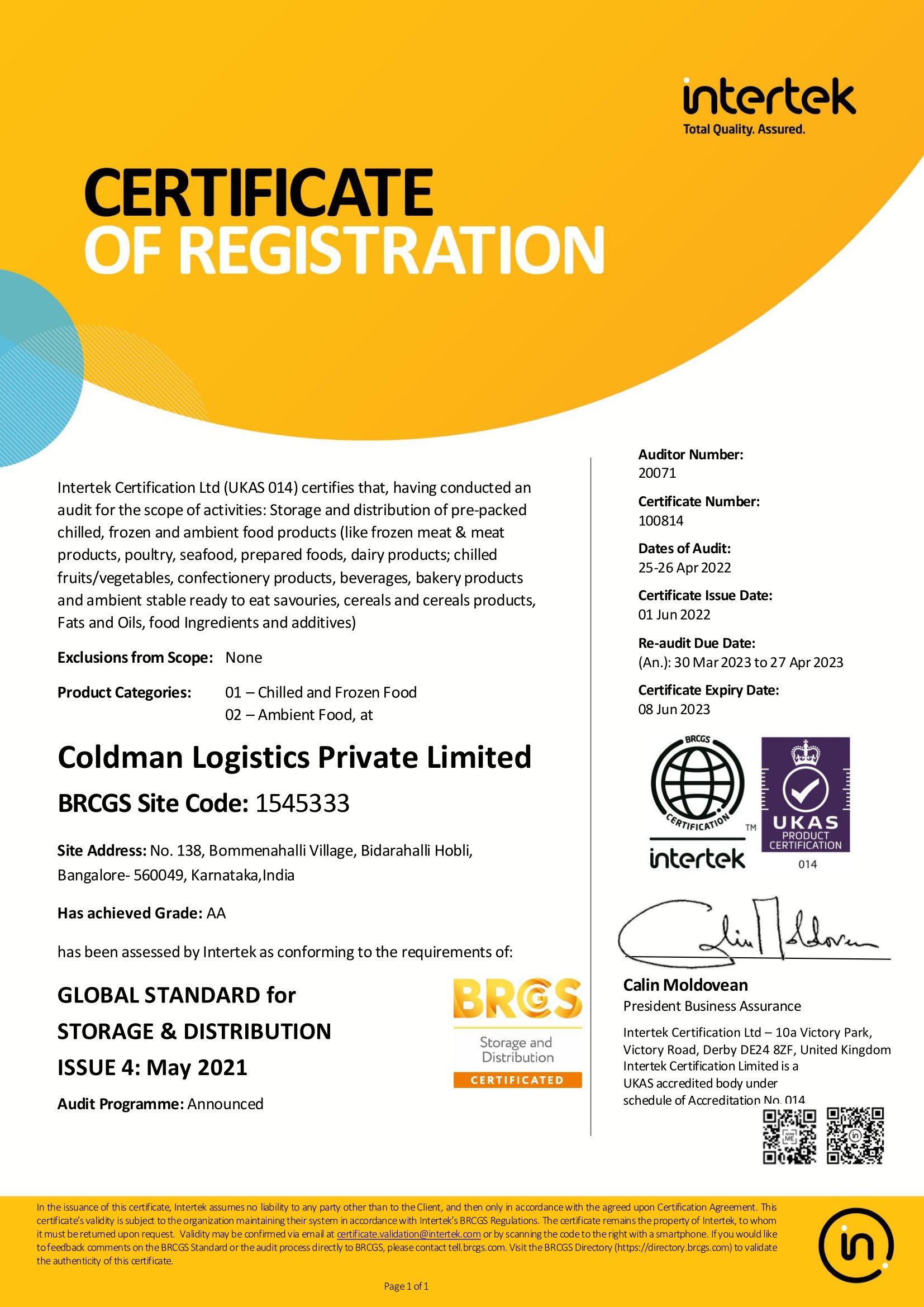 BRC is one among the four standards approved by Global Food Safety Initiative GFSI (a food safety initiative which sets requirements or yardstick or benchmark for Food Safety Standards) specifically addresses system required for warehouse and distribution. The objective of the BRC Global Standard is to ensure that product integrity during the storage and distribution are maintained, and that customer confidence is upheld through audit and certification. Developed by multi-stakeholder groups including industry representatives from certification bodies, food service organizations and retailers. The BRC Global Standard is designed to reflect best practice and facilitate a process of continuous improvement through a well-designed risk-based product safety management system.
With the vision to create global quality standards in storage & distribution practices, Coldman logistics has implemented BRC certification for its warehouses.
FOOD SAFETY AND STANDARDS
CONSORTIUM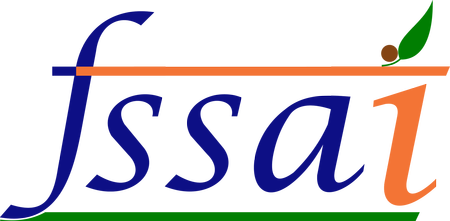 FSSAI certificate for Bengaluru Warehouse Food Safety and Standards Authority of India (FSSAI) is an autonomous body established under the Ministry of Health & Family Welfare, Government of India. The FSSAI has been established under the Food Safety and Standards Act, 2006 which is a consolidating statute related to food safety and regulation in India. FSSAI is responsible for protecting and promoting public health through the regulation and supervision of food safety. Coldman has been certified with FSSAI license for all its warehouses & distribution vehicles.